5 Ways to Improve Your Golf Outing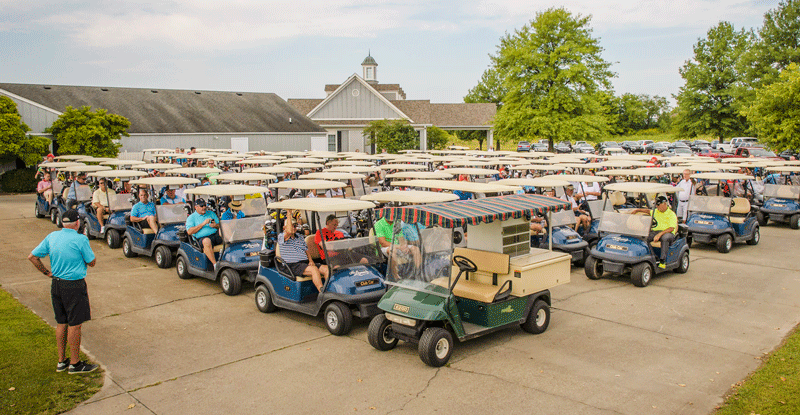 By Ashely Davidson, The Legends Golf Club
Tis the season for company and nonprofit organization golf events. Whether you are building teamwork with your business or raising money for a great cause, golf outings can be a lot of fun.
Sometimes, though, organizers of a golf event find themselves in a rut. An event that doesn't change usually begins to see a decline in participation.
Here are 5 ideas to liven up your golf event:
1. Change the game.
And no I don't mean to a different sport. Consider changing the format/ tees/ nines that your group plays. Year after year, we see that the same groups are winning while the rest of the field is looking for ways to not be bored. Change the game and maybe get some new winners and supporters.
2. Engage the Players.
Instead of having your traditional golf photos taken by a photographer, challenge each group to take a creative photo during the round. Ask them to share on Facebook or Twitter and have a slide show playing during your post-golf gathering. Maybe even offer a prize. What better way to advertise to other people than showing people having fun?
3. Offer Mulligans and Special Contests.
Instead of offering a set number of do-over" shots, let players pay to move up a set of tees. Instead of normal golf course games such as skirt hole or marshmallows, plan something unique and trendy. Golf pong is a great option – where you set up large buckets and golfers try and chip in the bucket. Consider having golfers tee off while wearing a pair of flippers. Dare to be different.
4. Expand Your Player List.
Are you looking to engage more women? Maybe if you include kids, you would add players to your event? Choose a new group of people that you want to target and spend 30 minutes a week targeting that group. Many times, people within our own organizations/ board are not participating. Why? Start asking before you are soliciting what would entice someone to play in your event.
5. Improve Your Post Golf Banquet.
People have already given you their whole day and most of the money in their pocket book. After the event, they are not wanting to listen to long lists of sponsors and speakers. They are ready to eat, shower and see family. Keep your program short and concise. Consider a rolling silent auction. Maybe a roaming golf cart with the items. Get players to text the driver when they want to bid as an idea?  Wrap up the auction when golf wraps up so that you are announcing winners and not taking time for the auction.
Ashely Davidson is the Member, Event and Wedding Coordinator at The Legends in Franklin, IN. If you are planning an event, please feel free to contact her or call 317.736.8186.