5 Ways to Make Your Golf Outing a Success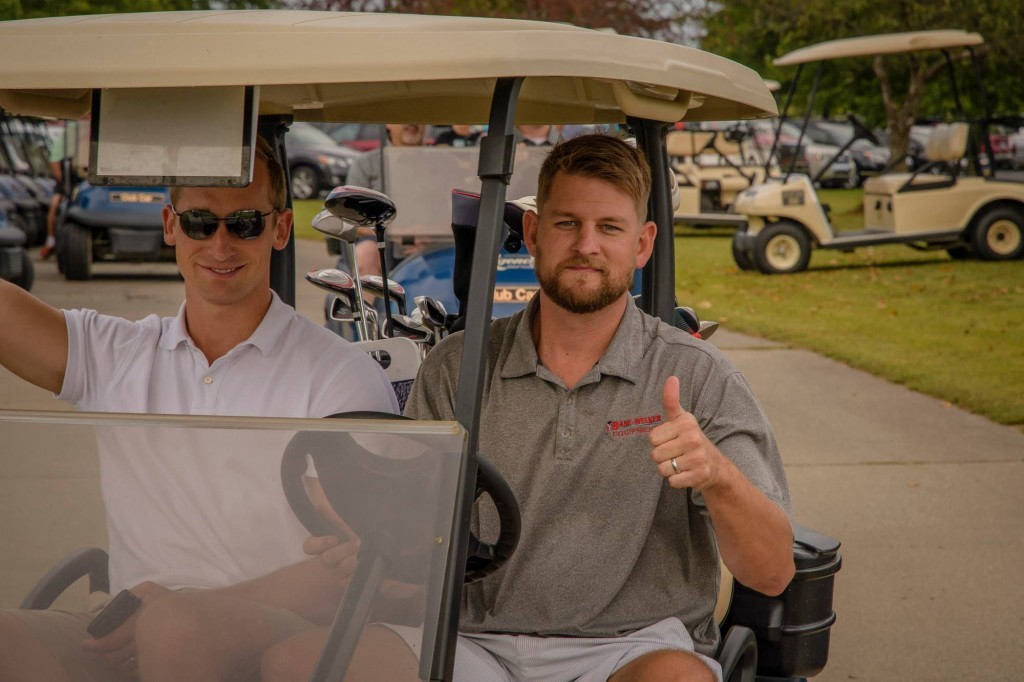 By Ashely Davidson, The Legends Golf Club
If you manage a nonprofit organization or serve on its board, you understand the need for contributions.
One way to generate that support is a golf outing. An afternoon on the course not only generates donations, it connects golfers and volunteers to your great cause.
More than 800,000 charity golf outings are held throughout the U.S. each year, according to GreaterGiving.com. On average, a 72-player event can raise about $5,000 – although larger ones can bring in more than $300,000.
If you are not careful, though, your charity can lose money and sink your charity's image in a deep bunker.
Here five ways to avoid the common traps:
You have to believe in the value of the event.
Too often, I meet with golf outing coordinators who want their event to be as cheap as possible for the players. If the coordinator doesn't believe the event is worthwhile, why would the players?
The best way to sell your event is to talk it up and let people know "It's worth it!" But it starts with the event coordinator.
Have a goal to raise the most money possible for the day.
Your first goal is to give the players a nice product. Make it an all-inclusive day. Offer free range balls, golf and carts for the day, lunch or dinner, a tee favor and nice prizes. Golfers are willing to pay more if they perceive value in the event.
Don't just give the golfers a goody bag of stuff that was donated or free. Get some sponsors that specifically fund the goody bag and put a nice product inside.
Also, make certain a portion of the fee is going directly to the charity. Every player wants to help the cause. Don't see the fees as a way to just break even on your costs.
Finally, don't ask your players for money the entire day. Some golfers complain about getting hit up for cash – from the registration table to the dinner. Consider a fee that takes care of the entire day.
Don't skimp on the experience.
A golfer can recognize quality. Carefully consider the products and experience provided for the day. Make sure that you have giving quality and not quantity. If you are giving golf balls as a tee favor, don't provide the cheapest ball available.
Players might value a gift certificate to the snack bar more than an inexpensive sleeve of balls. They might enjoy a gift card to Starbucks rather than a cheap towel or cooler that will get thrown away at home. Provide a gift that gets players talking and tweeting.
Value your vendors and sponsors.
Make sure these people are feeling some TLC. If a company sponsors the gift bag, make sure the donor receives a photo of a player who is loving the product. If they are a beverage cart sponsor, get a testimonial from players saying how much they appreciate the cold drinks on a hot day.
Also, keep these supporters in mind when it is time to pay for services. It is easy to ask people for free stuff, but then to forget to ask for a bid when looking for paid services. Also, try to avoid having two competing companies serving as a sponsor for same beverage cart, etc. There should be an opportunity for vendors to be seen as supportive and exclusive.
Show the love to your volunteers.  
It takes a village to have a successful event. Make sure that you are showing gratitude to these folks. Show them that you value their time.
Something as simple as giving them a voucher to get a drink or snack at the course during the day will be appreciated. You might consider inviting them to attend the meal for free. Or, you could offer them a small gift and a note of thanks.
At The Legends, we value relationships. Whether it is your relationship with golfers, sponsors or volunteers, we want your event to be a success and all the people walking away enjoying the day.
Ashely Davidson is the Member, Event and Wedding Coordinator at The Legends in Franklin, IN. If you are planning an event, please feel free to contact her or call 317.736.8186.