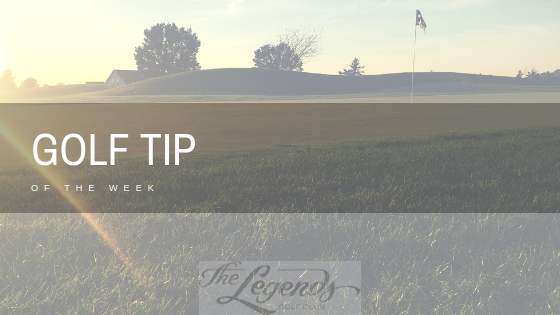 Small Equipment Upgrades can have a Big Impact

By: PGA Head Professional, Crystal Morse
As the season winds down and the weather turns cold in Indiana – it is the perfect time to update equipment that often goes overlooked!
Replace your Soft Spikes
We all like our broken-in pair of golf shoes, but be sure to take care of your favorite kicks by replacing the spikes at least once a year, depending on how much you golf. It is inexpensive and can be taken care of while you wait right here at the Golf Shop.  Good spikes will keep your feet from slipping and sliding during your golf swing and, more importantly, give you a good grip when walking up and down hills so you don't fall!
No More Slick Grips
If you play numerous times a week, this should be done more than once a year, but winter is always a good time to throw some new grips on your clubs so they are ready for spring!  I would consult with your local pro before purchasing grips because it is very important to choose the right style – a couple things that we take into consideration are the size of your hand and if you have any arthritis or other factors affecting your hands/grip.
Replace that worn out Glove
Your only contact with the club is via your hands, so make sure that your glove isn't holding you back!  If your glove is worn, it could be causing you to have poor grip pressure.  I've seen many a student grip the club too tight to compensate for a combination of an old glove and slick grips!
Come and see us at The Legends to take care of these quick, but important equipment upgrades!