Busy August Includes Great Play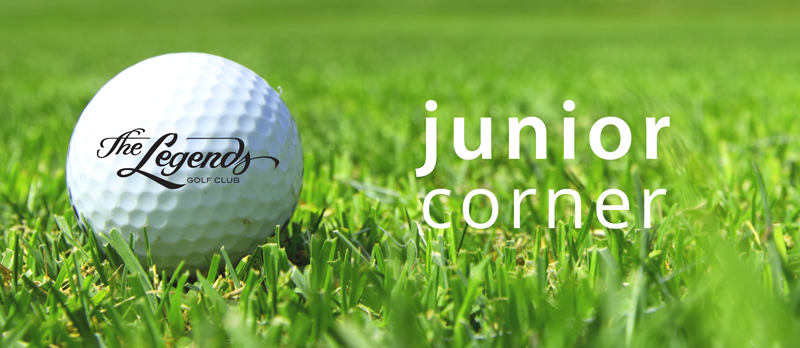 By Crystal Morse, PGA Director of Player Development
August has been a full month for Junior Golfers at The Legends!
For Peyton Short, the first week of August brought an AJGA Junior All-Star event at Calumet Country Club in Homewood, Illinois. It was a challenging three-day event with a tough field of national and international competitors. As one of the few competitors from Indiana, Peyton respectably fired a three-day total of 234 on the par 71 course.  
The Golfweek Junior Tour played host to three events that a number of our junior members participated in. At the Notre Dame Course, Javan Johnson tied for 10th in the extremely competitive 16-19 age group by shooting a 78-73. Alex Heck shot 81 on the first day and came back on day two with a 74, which was good enough for a 7th place finish.
Next up was the newly designed Ackerman course at Purdue; Alex Heck and Peyton Short both came out on day one and shot a 76. However, day two proved to be more challenging as they respectably shot an 80 and 84. Alex finished 8th and Peyton tied for 10th.
Ball State and the Player's Club hosted a two-day tournament. Javan Johnson shot a first day score of 78 and improved by 3 strokes the second day by shooting a 75 and finishing 10th. Peyton Short finished tied for 4th and had two nines under par as he shot an 81-74. Jackson Seagrave also gained valuable tournament experience as he finished 21st in a very competitive field. Receiving their rings from the State Championship should help motivate Peyton and Alex for a busy September schedule! Good luck to everyone!
If you have been at The Legends driving range on a weekday afternoon in August, I'm sure you couldn't help but notice how much work the Franklin and Whiteland High School girl's golf teams have been putting in.
Franklin girls had a great start to their season by winning the Whiteland Invitational played on the Middle and Road Nines of The Legends. They continued their great performance by finishing 3rd at the Providence Invitational at Champions Point, led by Taylor Drake's 78.
Most recently Franklin finished 3rd at Conference hosted by Plainfield and were led by Ellie Beavins and Taylor Drake, who both made All Conference by staying consistent on a narrow Deer Creek course. In the midst of a busy high school season, Liv Parramore also managed to qualify for Regionals in the Drive Chip and Putt competition!
Whiteland Junior, Bri Harwell who has continued to show that her hard work over the summer is paying off, is leading the Warriors this season. Bri made the All-County team at Timbergate Golf Course and most recently made the All-Conference team at Deer Creek.
Sophomore Allie Watson has brought her competitiveness from the softball diamond to the golf course as she holds the second best stroke average on the team.
Sectionals will be held on September 18th at Hickory Stick Golf Course where Franklin and Whiteland will battle it out with other local teams in an attempt to finish in the top three and make it to Sectionals being played at The Legends.
Ava Bunker has had an incredibly successful summer and I look forward to sharing a video interview that I did with her recently on her experience at the U.S. Kids Junior World Championship at Pinehurst. Stay tuned!
I am also happy to share with you that the first tournament of our 9 Hole, Par 3 Fall Tournament Series was very successful! We had 23 kids play last Sunday and had 25 signed up for Sunday. You can sign your child up for one day or the remaining days (Sept. 10 and 24). They can accumulate points for participation and points for finishing 1st, 2nd and 3rd in their age division each week. Awards will be given out after play.
Congratulations to last weeks age group winners: Miles Davidson (6 years old), Quinn Boushehry (9-under), Kadin Gibson (10-11) and Elliot Borders (12-13).
State, Regional and National tournaments are offered throughout the fall. If you have a young golfer who you would like to introduce to tournament experience, please contact me and I can give you plenty of resources to get you started.
Thank you for your support of junior golf at The Legends!
,p.If you would like any information included in The Legends Junior Corner, please e-mail Crystal Morse at cjanglea@yahoo.com.