Food Truck Event Creates a Corporate Buzz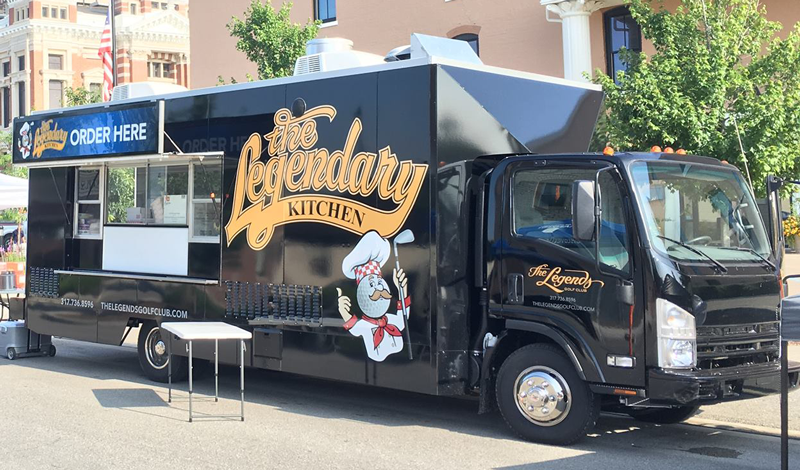 By Ashely Davidson, The Legends Golf Club
When planning a corporate event, you face lots of decisions – not the least of which is how to serve food to your employees and guests. Determining the preparation and presentation of the food is just as important as deciding what to serve.
A Food Truck has become a popular option. It is ideal if you are having your event at a location that does not have a full kitchen or room for a buffet. Participants also can order menu items (such as sandwiches) that fit their taste preferences.
Food Trucks also are different from the norm, and create a cool buzz at your meeting or seminar.
Here are some tips when considering a Food Truck to cater your corporate event:
Make sure your selected truck has necessary permits and insurance.
Read your contracts carefully. There is no one standard contract for Food Trucks, and juggling the details can be challenging when hiring multiple food trucks for one event. 
Determine where the Food Truck will be located at the venue. Not all venues lend themselves to food truck catering.  
Choose the menu carefully. When you are thinking about menu and theme, some Food Truck companies are flexible and work with you. Others have a fixed menu based on their specialty foods.
Calculate how much food you will need. Consider the time difference when guests are ordering versus going through a buffet line.
Figure out when the Food Truck should arrive.
Devise strategies to keep the line moving. An event's host should consider streamlining a Food Truck's full menu for large events to prevent guests from waiting in line.
Decide who will handle trash and cleanup.
Guests really enjoy the full "Food Truck Experience" by coming to the window, placing their order and having their name called when it is ready. The food is fresh and prepared at the right temperature.
Ashely Davidson is the Member, Event and Wedding Coordinator at The Legends in Franklin, IN. If you are planning an event, please feel free to contact her or call 317.736.8186.
The Legendary Kitchen is the onsite restaurant at The Legends Golf Club and the caterer for weddings and special events at The Legends' Banquet Hall. If your office is looking for a catered lunch or a Food Truck we can do either one.
The Legendary Kitchen also operates at food festivals around Central Indiana. Private bookings for holiday gatherings, home parties and onsite corporate celebrations also are available.