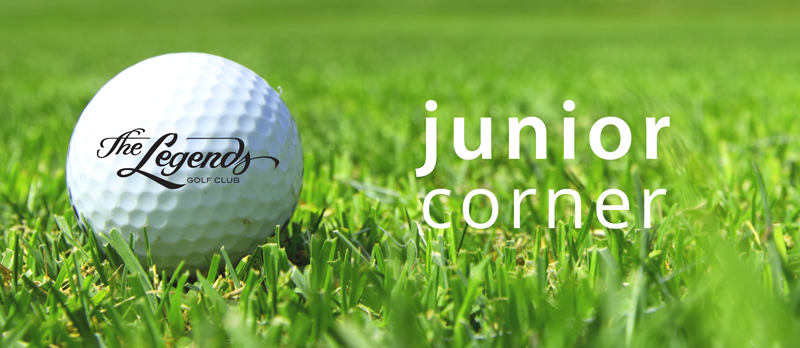 Franklin Girls Team Makes The Legends Its Home
Crystal Morse,PGA Director of Player Development,The Legends Golf Club
I hope this edition of the Junior Corner finds you all well and that you have enjoyed the first part of July with warm temperatures and sunny weather! 
Let's start by welcoming the Franklin Community High School Girls Golf Team who will be using The Legends as its home course starting this fall. The Grizzlies join the Whiteland Warriors Girls Golf Team, who made The Legends its home course in 2016.  The school season is quickly approaching and we look forward to updating you on their success!
As you read last week, Ava Bunker is a young, fierce golfer who does not back down from competition. She played last week in an Indianapolis Junior Golf Foundation Pee Wee Tour event finishing first with a 24. 
She also played in a two-day Kentucky Junior Golf Foundation Inc., MKGT/ KIA Classic tournament at Shawnee Golf Course. Ava shot an 85 (44/41) and won the event on 4th of July. Keep up the good work Ava!
Peyton Short, a soon to be sophomore at Center Grove, played in a HJGT event last weekend at the Trophy Club and finished third with a two-day 160 (79-81).  At the Indiana Age Group Championship at Swan Lake on July 5-6, Peyton shot a 79 on the first. He moved is way up the leaderboard on the second day with an even par 72 –finishing tied for fifth place. Great job Peyton!
Javan Johnson made a very respectable showing at the Boys State Junior Championship that was played at Purgatory Golf Club and concluded on July 1.  He made the 36-hole cut by shooting a 77-75 and lost in close match during the first round of match play.
Peyton, Javan and Alex Heck will all be teeing it up at the Indiana Junior PGA Championship at The Fort Golf Course on Wednesday and Thursday.  Good luck to all of you!
Finally, congratulations to Lauren Pagel on her first win of the summer tournament season!  She played an Indy Junior Tour event on July 7 at South Grove Golf Course and won convincingly by five strokes with an 84. 
We hope you enjoyed reading about the success of our Junior Golfers at The Legends and if you have any information you would like us to include in the next article, please  e-mail cjanglea@yahoo.com. 
Thank you and have a great day!