Get Out With Your Girls for a Day of Golf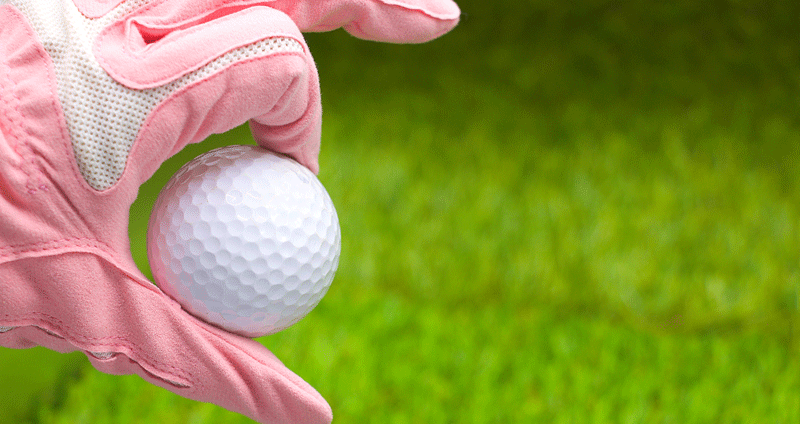 By Crystal Morse, PGA, The Legends Golf Club
Looking for a fresh take on the girls' night out? Try a day at the golf course with your friends or family. This healthy outdoor activity is perfect for groups and a bit of friendly competition. Here are some great reasons to try golf.
It's Family-Friendly
Women of all ages can join a girls' day out at the course. Take your besties, coworkers, book club, or a group of your daughter's pals. Golf is easy to learn and a quality course has helpers on hand to give instruction. When you request a tee time, explain that some members of your group are new to the sport. Courses are generally welcoming to new players and encourage women and children to join the world of golf.
You Can Take Lessons
If you, or someone in your group, is wary of trying golf for the first time, start with a private lesson from a PGA professional. Courses offer all kinds of customized options, like ladies' clinics, kids' lessons, beginner groups, and more. These focused sessions help you get comfortable with golf and learn at your own pace. Golf lessons are a great gift for a friend or family member who's interested in trying it. You can also browse online golf tutorials for a bit of extra help and confidence. Click here for golf tips from The Legends Golf Club.
It's Heart Healthy
Let's face it: a strong heart means a longer life. About 35 percent of deaths in American women are from heart disease. Golf is a low-impact, hearty-healthy activity. It's also flexible enough to include people at all levels of fitness. If someone has trouble walking long distances, golf carts are available – and even if you use a golf cart, you'll still burn about 1,300 calories playing 18 holes. The typical course involves walking about one to four miles, or half that using a cart.
It's an Outdoor Experience
If you're tired of seeing your family lounge around on the couch, golf can be a great way to get everyone outdoors. This is another reason it's a good substitute for the traditional girls' night out: Who wants to spend more time in a dark, stuffy bar? Golf courses are cheerful, natural areas surrounded by trees and wildlife. In fact, The Legends Golf Club has such remarkable natural beauty, couples frequently choose it for their wedding venue.
You'll Feel Safe There
Safety is a concern for any group activity. Golf courses are constantly monitored by staff. The turf is flat and well-maintained, minimizing the risk of hazards, and sidewalks and paths are spaced throughout the property. All of these features create a safe, secure environment where you can relax with friends and family.
You Can Inspire Young Women
Golf has seen a surge in young female golfers, inspired by young golf stars. There are now 50 percent more golfers under the age of 12 than in 1995, and millennials who start playing golf by age 14 are more than twice as likely to continue playing golf as adults. So if you're wondering whether a young woman you know might take an interest in golf, ask her!
It Can Go Beyond Golf
If you head out for a day of golf, make a day of it and stop by a course-adjacent snack bar or our food truck when it is on site. At The Legends Golf Club, you can visit The Legendary Kitchen, a food truck that has reasonable prices for crowd-pleasing dishes like tenderloins, spicy chicken and thick-cut fries.
Ready to give golf a shot? Click here to plan an outing at The Legends Golf Club.
Crystal Morse is the Player Development Director and PGA Teaching Instructor at The Legends Golf Club in Franklin, IN. She can be reached at 317.370.3100.