Golf is a Heart-Healthy Choice for Women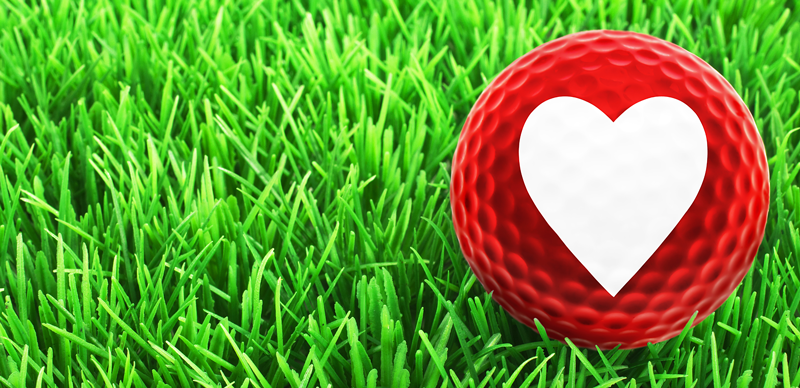 By Crystal Morse, PGA, The Legends Golf Club
More than six million U.S. women have heart disease, and almost one per minute dies of it.
Those are scary statistics, but they don't have to get us down. Instead we can get out – out on the golf course, for a heart-healthy activity that supports overall fitness.
Health facts about golf
In fact, when you take a closer look at golf, it's amazing to see all the health benefits it can bring. Here are some facts about golf's healthful effects.
Golf burns about

500 calories per 18 holes

. Most of those calories are burned simply by walking, so it's a good low-impact activity for people at any fitness level. The health benefits are also seen across people of all ages.
During an 18-hole round, a player will have an average heart rate of 100 beats per minute over a two to five hour period. This can have a

positive effect on blood pressure

.
Heart and bone health is also supported by the

vitamin D absorbed

from the sun while being outside. Just a few hours of sunlight can start to bring your vitamin D levels back into a healthy range, if it's too low.
Your brain also gets a boost from golf. Clive Ballard, director of research at the Alzheimer's Society, stresses the importance of blood flow in heart, brain, and overall health. He said: "Whether it is going for a jog or walking the golf course, keeping physically active is a great way to keep your heart and your brain healthy. By keeping active you make sure your brain has a good, strong blood supply, which is essential to help it function better now and in future."
Increased moderate activity reduces your chances of getting dozens of diseases. Andrew Murray, a doctor at Edinburgh University, examined 5,000 research studies about golf and concluded, ""We know that the moderate physical activity that golf provides increases life expectancy, has mental health benefits and can help prevent and treat more than 40 major chronic diseases such as heart attacks, stroke, diabetes, breast and colon cancer."
Golf can even prolong your life, according to a Swedish medical university study that tracked 300,000 golfers. The researchers found that the death rate for golfers was 40 percent lower than for other people of the same sex, age, and socioeconomic status. That corresponds to a five-year increase in life expectancy!
First steps to better health
If you're ready to start seeing health benefits from golf, don't feel like you have to launch right into an 18-hole round. Begin with lessons and build your endurance from there.
At The Legends Golf Club, you can start with a beginner's class. Try a seminar with a PGA professional who knows how to connect with people who are new to the game. Attend a fitness clinic that teaches golf techniques for all fitness levels.
Contact us today to book a tee time and find a course to better health.
Crystal Morse is the Player Development Director and PGA Teaching Instructor at The Legends Golf Club in Franklin, IN. She can be reached at 317.370.3100.