Golfing and Giving: Your Family Can Golf for a Cause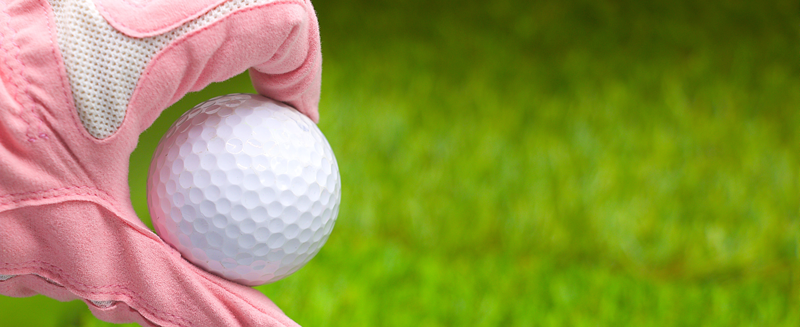 Crystal Morse, PGA Director of Player Development at The Legends Golf Club
Looking for a way to enjoy some family time while giving back to the community? Golf is a great way to spark your family's interest in charitable giving.
Maybe you're an athletic family in search of a new outdoor activity to share. Maybe you're a good-hearted group with a knack for volunteerism. Maybe you just want to get everyone up off the couch! At the golf course, you can combine health and family-friendly fun – all for a good cause. Here's how.
Charity Golf Outings
Golf courses host all kinds of outings to benefit local causes. In fact, the Professional Golfers' Association (PGA) has a long list of charities it supports across the nation and in communities near you. Select something that matches your family's interests and values. Popular causes include:
In the central Indiana area, there are also many benefit events for specific local charities. Click here to see some examples, or contact your favorite golf course to see what's happening soon.
Military Benefits
Do you come from a military family, or wish to support local veterans? Golf for a military-related cause.
At The Legends Golf Club, Military Mondays mean any current or former military member can play for a special rate through the end of 2017. One dollar from every green fee is donated to the Indiana PGA Hope program, which assists veterans with mental and physical disorders.
Birdies for the Brave, a program that benefits military families. Since 2005, the program has raised more than $13 million for hospital costs, letter-writing campaigns for active duty soldiers, distribution of care packages to those stationed abroad, and services for local wounded warriors.
Community Events
Don't forget to check your local newspaper for upcoming community golf events that benefit causes dear to your heart. For example, PGA players travel around to hundreds of U.S. cities to benefit Boys and Girls Clubs and other causes. Plus, a local golf course has a PGA celebrity of its own, who has been involved in dozens of charity events. Ted Bishop, 38th President of the PGA, is the general manager of The Legends Golf Club.
Host an Event
Your family can also create its own charity event, rounding up a big group from church or a volunteer organization. This is a great way to support someone who is encountering massive medical costs, loss of a home, or other tragic life events. Studies show that people are more likely to participate in a charity event if it is to benefit someone they specifically know, rather than an abstract cause.
You don't have to be a professional event planner to do it. Here are a few quick tips for organizing a charity golf tournament, if you've never done one before:
Choose who will benefit

. Clarify whether it's a 501(c)3 charity or an individual, because it could have tax implications for your participants.

Put together great teams

. Select people who are passionate about the cause and golfers who are willing to help people who might be less familiar with the game.

Decide who's in charge

. You'll need a chairperson, someone in charge of finances, and someone with marketing background. These leaders should recruit volunteers.

Work with a golf course

. Select a date and time, and work with the course on all location details.

Spread the word

. Use social media, phone calls, letters, and even advertisements to give your event maximum impact.

Have fun, and thank sponsors

. Enjoy a fun day of charity golf, and be sure to acknowledge everyone who contributed.
Are you interested in exploring the connection between golf and giving? Contact The Legends Golf Club for more information.