More Great Results in Tourneys, Qualifiers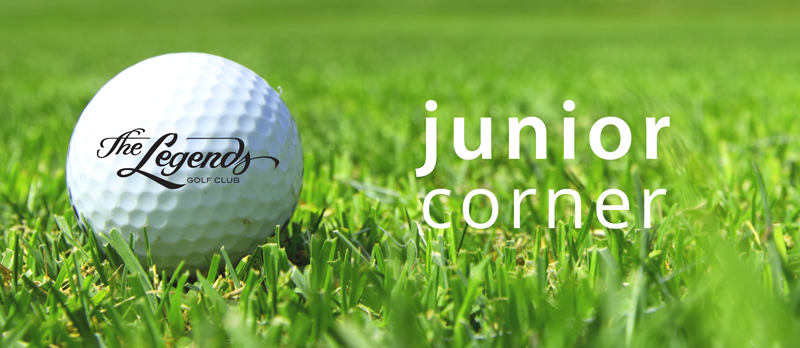 By Crystal Morse, PGA, The Legends Golf Club
There has been so much Junior Golf activity at The Legends over the past week, it is necessary to recognize even more achievements of our young golfers.
Let's start by congratulating Javan Johnson on his win at the Junior Tour Classic at Oak Meadow in Evansville. This two-day event concluded with Javan shooting a 145 and winning his 16-19 age group by six shots. 
July 27 was a busy day of Junior Golf at The Legends and the weather didn't care!  With tough weather conditions, it was a challenge for any junior golfer to maintain focus throughout the day. Our local juniors were up for the test.
It started with an IGA Prep Tour event in the morning on the Dye Course. Ava Bunker won the girls 8-10 age division with a 34 for 9 holes (+7). Hannah Emenhiser competed in the 11 to 12 year-old age division, shooting a 77 for 18 holes and tying for seventh with another local competitor, Kalyn Dickey.
In the Boys Division, Jack Besner shot an 18-hole 63 which was good enough for seventh in the 11 to 12 year-old division. Reid Davidson fought hard for a 9th place finish amongst the 8 to 10-year-olds with a 44 for 9 holes.
The fun doesn't end there!  In the afternoon The Legends played host to a local Drive, Chip and Putt Qualifier. The top three winners in each age division advanced to the Subregional Qualifier on Aug. 13 at Prairie View Golf Club.  If they make it through the Local and Subregional Qualifiers, they will move onto the Regional Qualifier in September and could potentially make it to the Championship that is played at Augusta leading up to the Masters in April.
In the Boys 10-11 division there were many local participants; Davis Downing advanced to the next round with a resounding point total of 101.  Other local participants, and Legends Junior Members, were Reid Davidson (9th), Sawyer Borders (13th) and Cruz Nedderman (23rd). 
Jack Besner not only won the 12 to 13 age division, but also had the second most points out of any participant that day.  Also competing in this group were Elliot and Lachlan Borders, who finished a respectable 21st and 22nd and I'm sure are plotting their strategy for next year as they are both strong competitors. 
There were three local girls who made The Legends proud with their performance:  Both Ava Bunker and Liv Parramore won their age divisions and young Cicily Borders made strong showing barely missing the top three in the 7 to 9 age division.
We also want to acknowledge the girls high school golf teams at Franklin and Whiteland, who have started their seasons. 
Avery Auton, Taylor Drake, Liv Parramore, Ellie Beavins and Carly Woodward will be starting their season with Franklin on Monday by splitting up and traveling to two different invitationals – one hosted by Plainfield at Deer Creek and the other hosted by Bloomington South at Bloomington Country Club.  Good Luck to Bri Harwell, Lucy Gearhart and the rest of the Whiteland team as they will begin their season on Wednesday against Columbus East and Greenfield at Otter Creek. Good Luck teams!
If you would like any information included in The Legends Junior Corner, please e-mail Crystal Morse at cjanglea@yahoo.com.