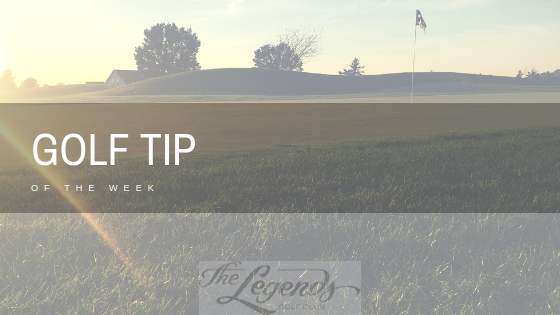 Get Your Ball Rolling with a Low Putting Stroke
By: PGA General Manager, Ted Bishop
For 25 years, I have stood at the front counter of The Legends Golf Club and watched people putting from our large practice green. More times than not, when golfers practice their long lag putts I see their golf balls bouncing- not rolling- on their way to the hole.

This will usually cause the ball to come up short of the hole. The reason is simple, the golfer has struck the putt with a descending angle. In other words, they have picked their putter up several inches on the back stroke and actually hit down on the ball causing it to hop up in the air and roll towards the hole with side spin.
The correct way is to keep the putter very low on the back stroke. It should actually be barely off the ground. This will flatten the angle of attack on the ball causing it to roll with top or forward spin. Consequently. the "roll out" will be much better and the ball will easily get to the hole. This also helps shorten the putting stroke which promotes acceleration. 
Do this and you will make more long putts!