Player Development:Embrace the Process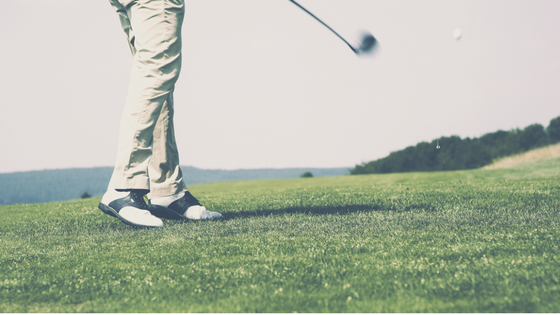 Crystal Morse, PGA Director of Player Development at The Legends Golf Club
When you think of golf instruction do you think of receiving a quick fix or working with your instructor on a long term game plan?  I often times talk to golfers who think that the fault they are struggling with any given week can be fixed by a single one-hour range session, but that often times is not the case.
With all of the online instructional videos on the internet, it's easy to think that our game can improve with a quick tip provided by a credible pro.  However, there are a few obstacles that can arise with this mindset; first of all, everyone has a different swing and what helps one person, may not help someone else.  Secondly, if you ask 10 golf professionals how to cure a slice you will, no doubt, get ten different answers and everyone could be correct!  I enjoy shooting video tips myself and find them to be very beneficial for a number of reasons – one of my hopes with any video tip is that itwill encourage the person watching it to reach out to a PGA or LPGA Professional for further instruction. 
Golf Instruction has evolved over the years in a way that can be very beneficial to the student if they embrace the process – yes, it's a process. There is no quick fix in golf that will stand the test of tough course conditions, an abundance of well-intended 'advice' from peers or playing against superior competition.  One bad shot or one bad round and you're back to the drawing board in your mind.
With all of that being said, here are the 3 best tips that I can give you for committing to a swing coach and the process of game improvement:
Find a swing coach that aligns with your learning style  

 Do you like technology and look forward to analyzing every part of your swing with your swing coach or do you dread seeing yourself on video?  Do you like constant feedback or do you need time to process information? The idea is to build a long term coach-student relationship that is built on trust and communication.  Your swing coach will be with you through good rounds and bad rounds and it will benefit you to have someone that you can trust with your swing and actually enjoy spending the duration of a lesson with.
Think beyond the driving range

Yes, spending time on the range has its place in instruction, but a swing coach wants to make sure that you have the correct equipment, discuss practice techniques and work on course management and decision making on the golf course among many other things.  You've heard the phrase "you don't know what you don't know" – maybe you think you just need help fixing your slice, but many times fixing your slice involves numerous factors such as alignment, ball position and swing path just to name a few.  Not to mention what's happening between your ears.  Be open to the idea that it will take more than one session to make a lasting impact.
Don't quit

Whether you are at the top of your game or going through a rut, trust your coach and the process.   Do you think professionals on the PGA and LPGA Tour only see their swing coach when they are playing bad?  Of course not, they are striving for consistency and the best way to do that is to spend time with their coach on a regular basis.  Coaches need to see you when you are at your best and at your worst, that way they can adjust the game plan accordingly.  Knowing how you swing and how you play when you are at the top of your game will allow a coach to pin point your issues quicker when you get in a rut.
The process of game improvement looks different for everyone because every student has different goals and aspirations.  By finding the right swing coach and realizing that improvement is a process and not a quick fix, you can reach your goals no matter how big or small!