Team Building Through Golf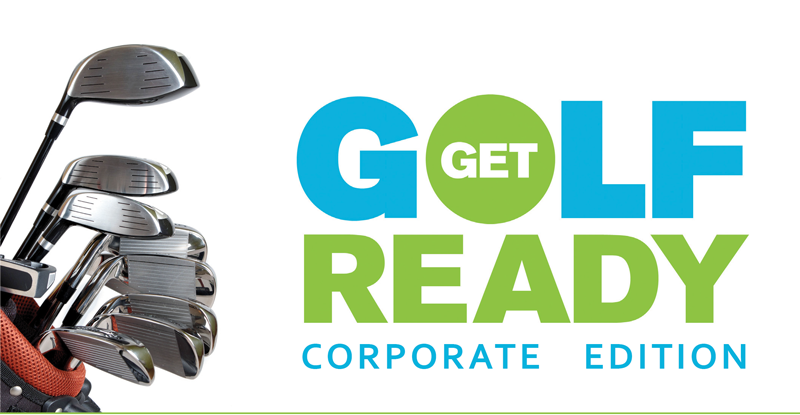 By Crystal Morse, PGA Director of Player Development
Tired of typical corporate team-building exercises? Try golf, and watch your company come together for a fun, healthy experience that supports business goals and good morale.
The Legends Golf Club designed its new program, Get Golf Ready Corporate Edition, to focus on building corporate culture and confidence, connecting management teams, and preparing employees for company outings. A series of three 90-minute golf sessions, which welcome people at all ability levels, introduce golf in an upbeat and inspirational way.
The first session focuses on the short game, teaching approach shots and putting. In the second session, called The Full Swing, participants will learn more about golf techniques. The final session, Coaching on the Course, will share strategies that have many parallels to business.
Why Golf for Corporate Events?
Golf is a natural fit for corporate events. Your employees will look forward to getting out of the office and setting foot on the course, even if they've never golfed before. It takes place in a beautiful setting, where your employees can take a deep breath, de-stress, and soak up some sun.
The structure of golf is perfect for creative team-building. Every shot calls for a bit of planning and skill – just like a sales call or business meeting. A golf instructor can teach most of the technique needed, but some of it is also about going with your gut, taking chances, and hitting the ball where it falls. These are all great lessons that match up with business success.
The Course is a Motivational Force
As employees quickly discover their confidence on the golf course, it's a great opportunity to work in challenges that reinforce company goals. You can create foursomes where some people are more familiar with golf than others, and watch as leadership and learning unfold.
For example, in a "best ball" tournament, each of four team members hits from the tee, then drops their ball at the spot of the best shot. They play through the holes, using the best ball for each shot, moving through the course. Employees share knowledge, inspire one another, and work as a team along the way.
You can also build in awards and prizes for a bit of friendly competition. Since the goal is positivity and fun, keep the awards humorous and achievable for bad golfers – like shortest drive, worst duffer, most improved, least improved, and best golf outfit.
Customized for Your Company
Contact The Legends Golf Club today to arrange a golf outing that's customized for your company culture, timing, and needs. The cost for Get Golf Ready Corporate Edition is just $60 per person, with a maximum of eight players.
The program is facilitated by Crystal Morse, PGA director of player development, a golf standout who has a background in golf instruction and course management. You can reach her at cjanglea@yahoo.com or 317-370-3100.