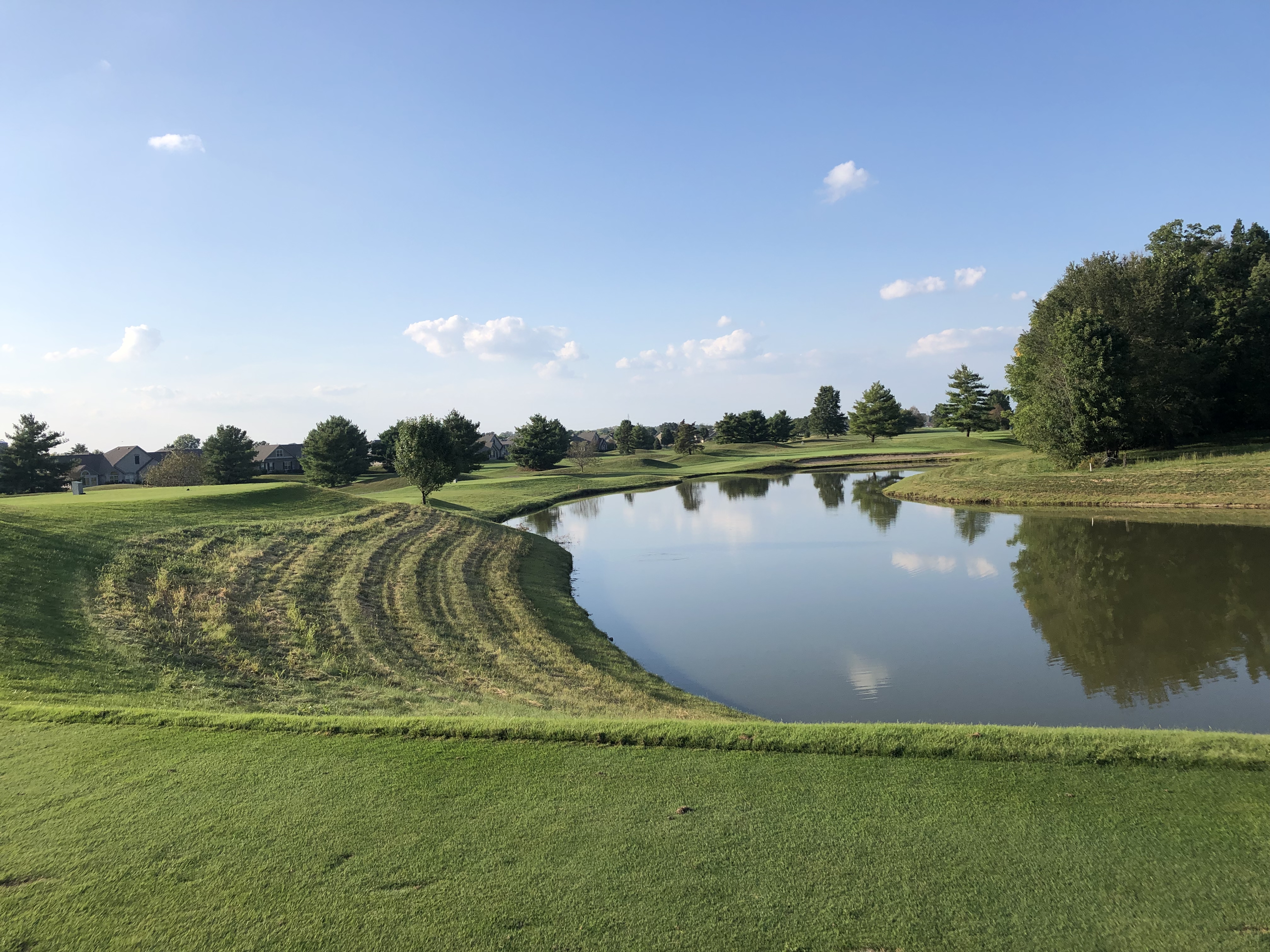 Course Policies and Player Expectations
Tee Times: Tee Times may be made up to 7 days in advance for Full Members, Daily Fee Players and AMEP (Anniversary MemberEnhancement Pass Holders). Tee Times open up 3 days in advance online and for Anniversary Members.
A phone number and valid credit card are required to make a tee time.
No Show Policy: Golfers who need to cancel are expected to contact the Golf Shop 24 hours in advance. Extreme circumstances that cause cancellations will be evaluated on an individual basis. It is permissible to leave a voice mail when canceling a tee time. Monday thru Thursday "No Show" fees will be $35/player. Fridays, Weekends and Holiday "No Show" fees will be $45 per player.
Rain Check Policy: Rain checks are only issued when the course is deemed to be closed due to weather. Reasonable delays, defined by 60 minutes or less, will not constitute issuing rain checks. When rain checks are issued they will be done on a pro rated basis (i.e. if you played 6 holes, you get a 12 hole rain check).
Food and Beverage: Guests may NOT bring outside coolers, food or beverages onto the property.
Dress Code: Proper golf attire is encouraged. Tank tops, cutoff shorts or swimwear is not proper attire for the golf course.
Practice Facility: Guests who wish to use the Chipping Green or Driving Range must purchase range balls each time they visit the facility. If the Dye Course Building is closed, you must go to the main golf shop to purchase. Legends Staff may ask to see your receipt at any time.
Golf Carts: You must be 16 years of age and have a valid drivers license to operate a golf car. Only 2 riders per car are allowed. If you have a non-golfing rider with you (spouse, child, friend, etc.) you are required to pay a rider-fee of either $11 or $16 (9 or 18 Holes).
Check-In Policy: All players are required to check in at the golf shop counter prior to play. Players also must check-in and show their receipt to the starter prior to their tee time. This allows the starter to record cart numbers, direct players to the proper course, and remind players of any course/cart restrictions for the day. We suggest players check-in at the golf shop at least 20 minutes prior to their tee time.
Pace of Play: Expected pace of play at The Legends is no more than 2 hours and 5 minutes for 9 holes. Legends Rangers/Outside Service Staff have the authority to ask groups to skip holes if they are not keeping up with this pace. If you would like refreshments at the turn, please make your purchase at the snack bar and return promptly to your golf car to continue your round.
General Player Expectations: Players are expected to respect the golf course by:

Repairing their ball marks on the greens.
Replacing their divots or filling and smoothing them with the sand provided on golf cars or on par 3 tees.
Raking Bunkers after they have hit or retrieved their ball.
Follow all cart signage and keep all 4 tires of the golf car on the path around greens and tees.