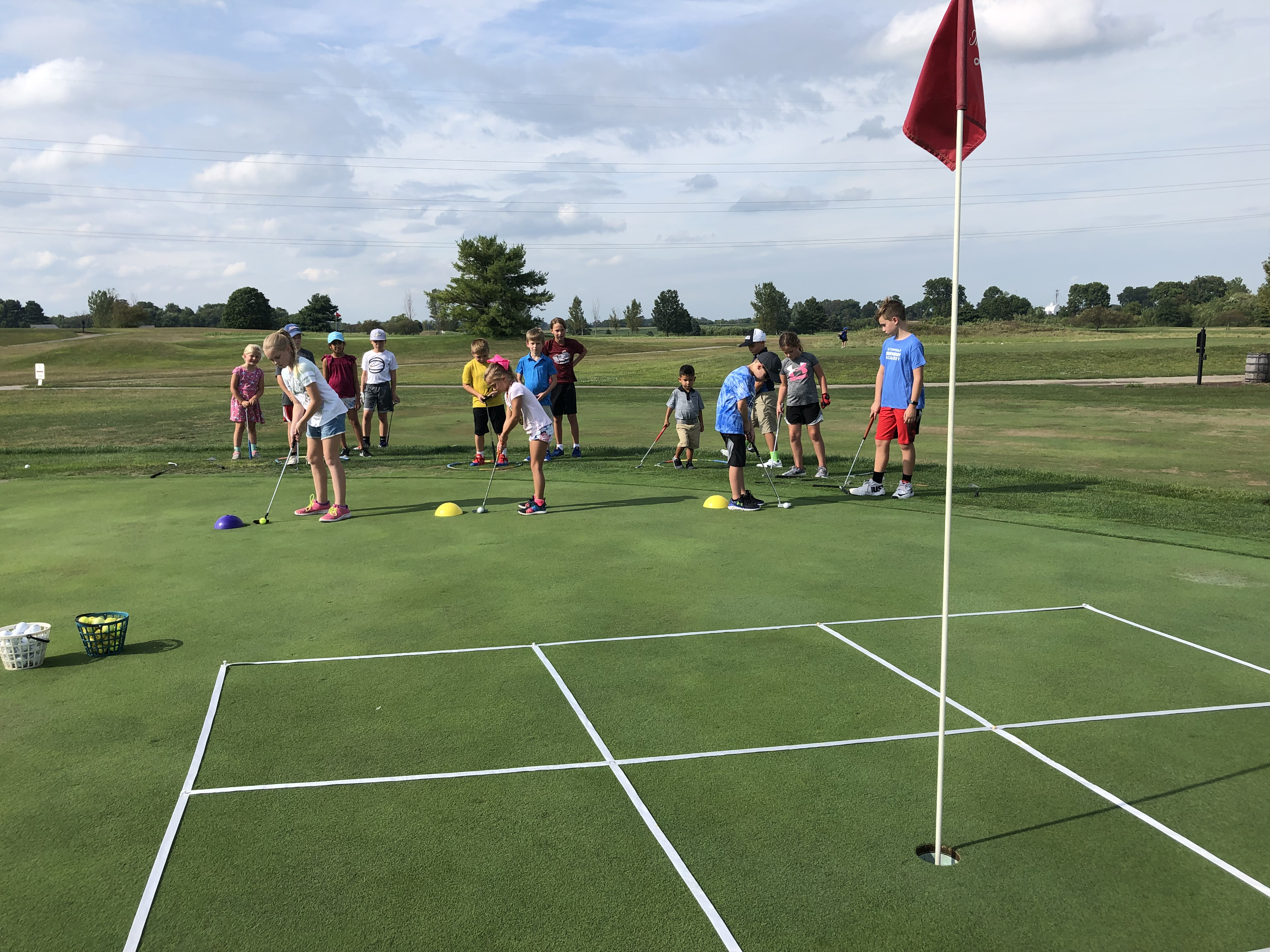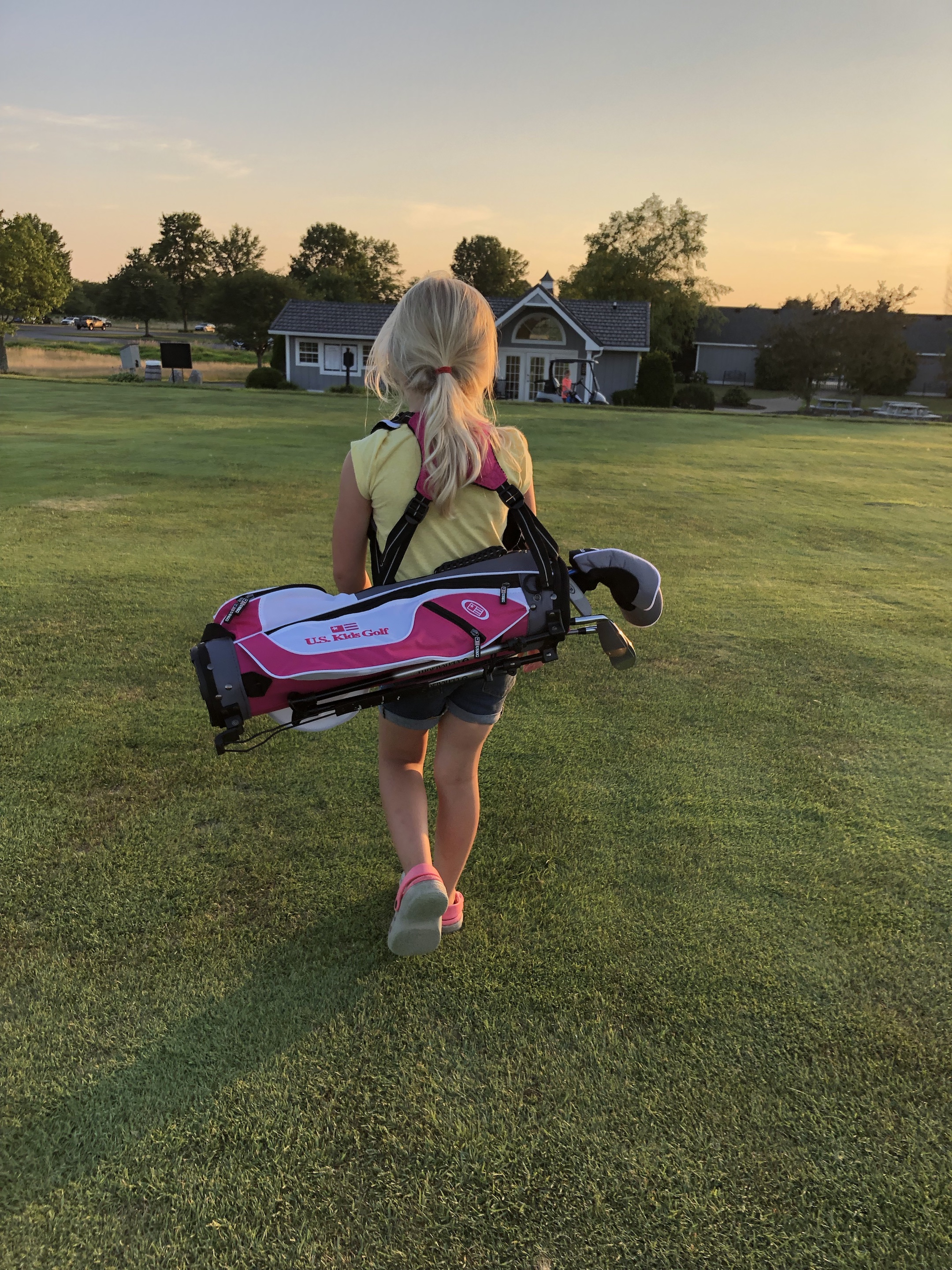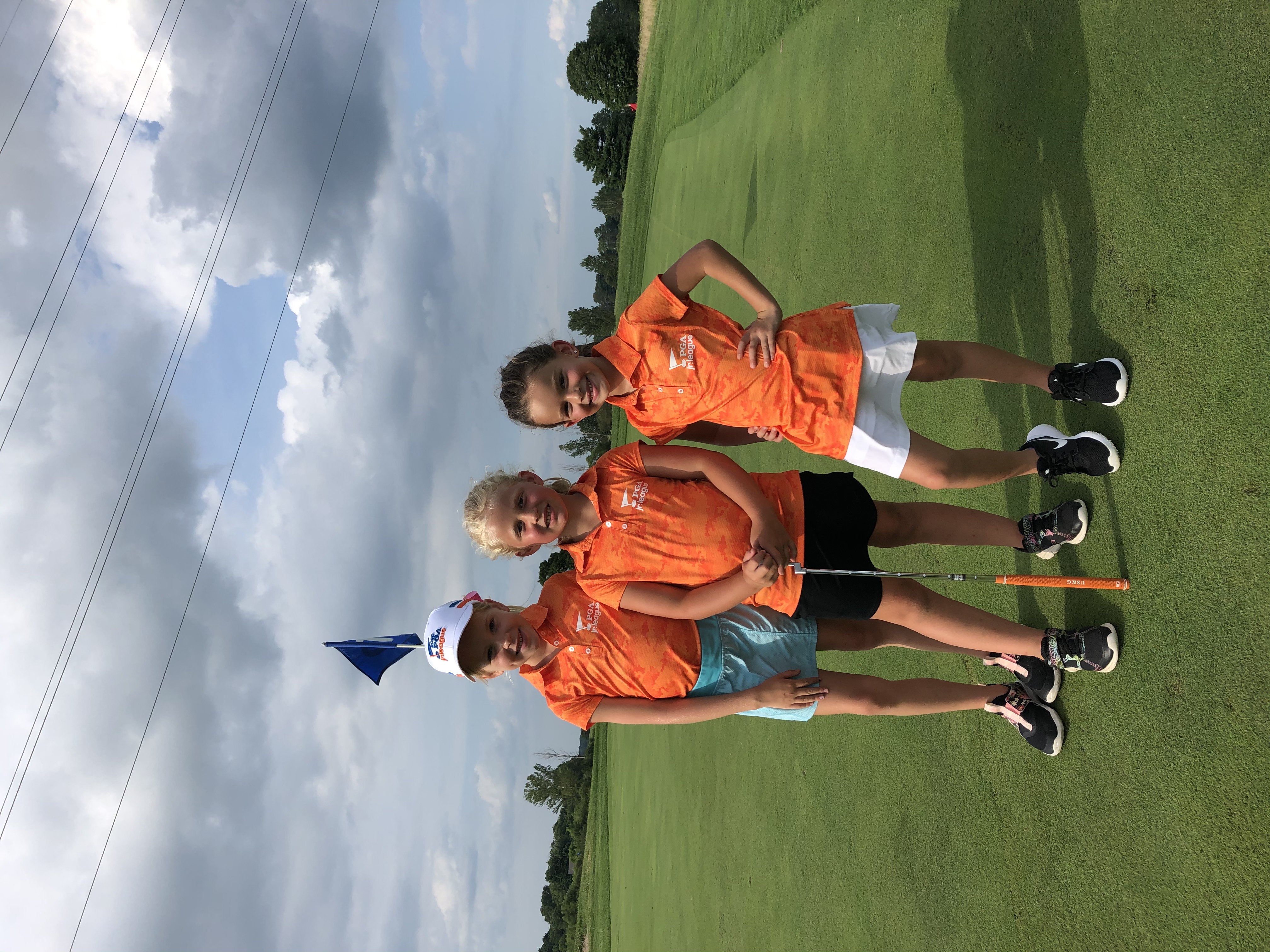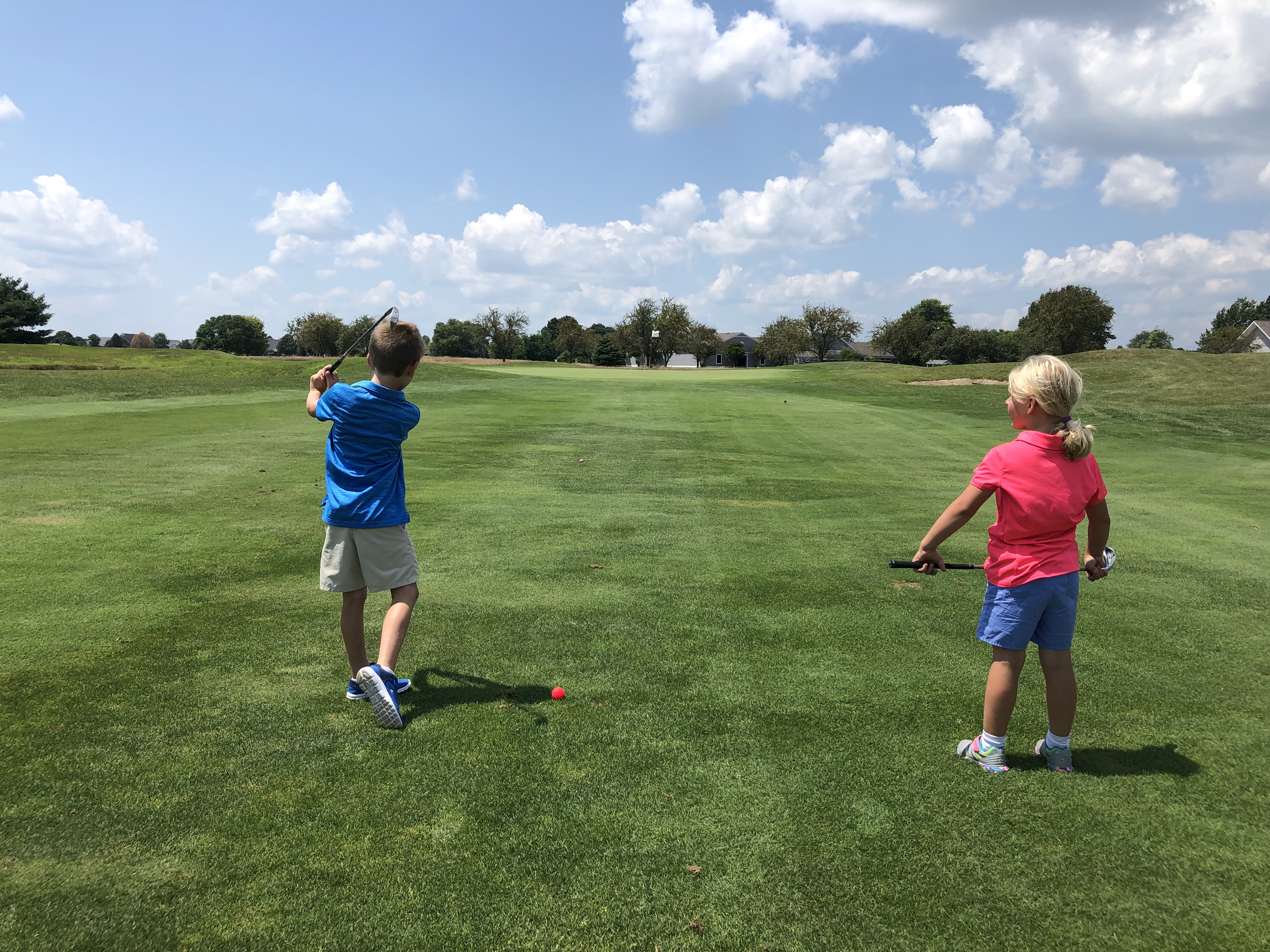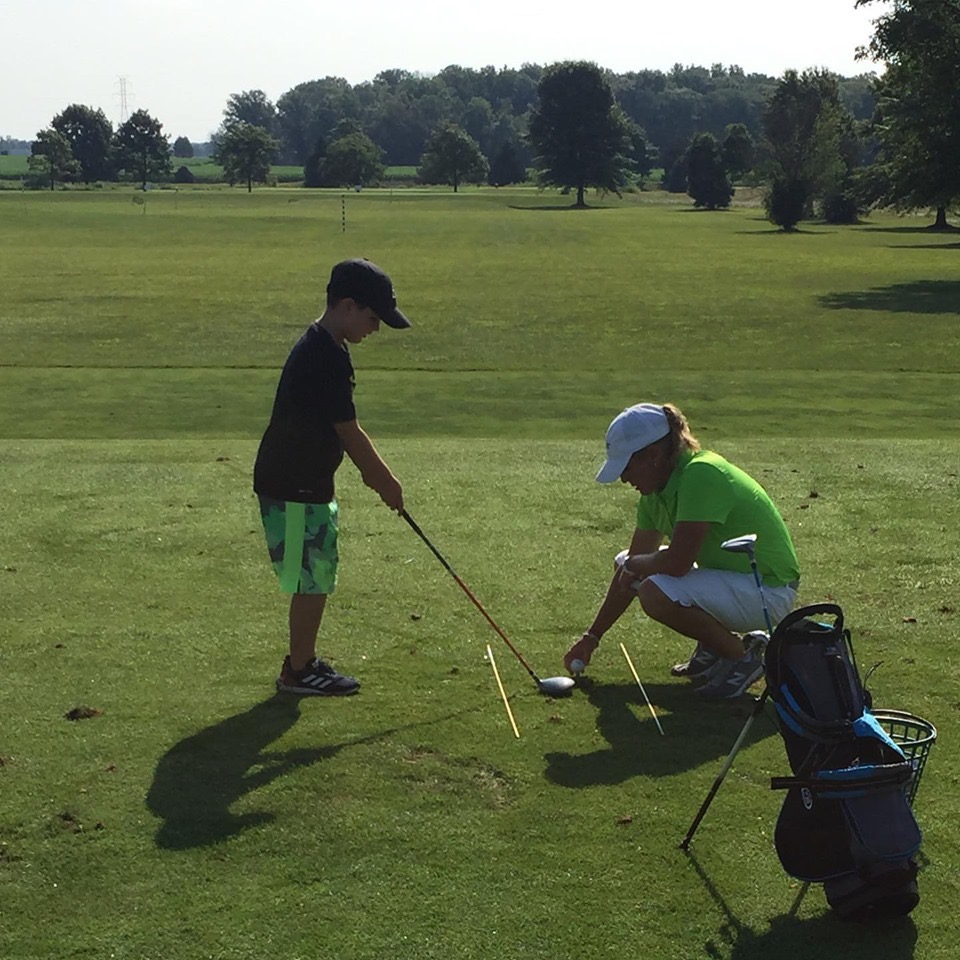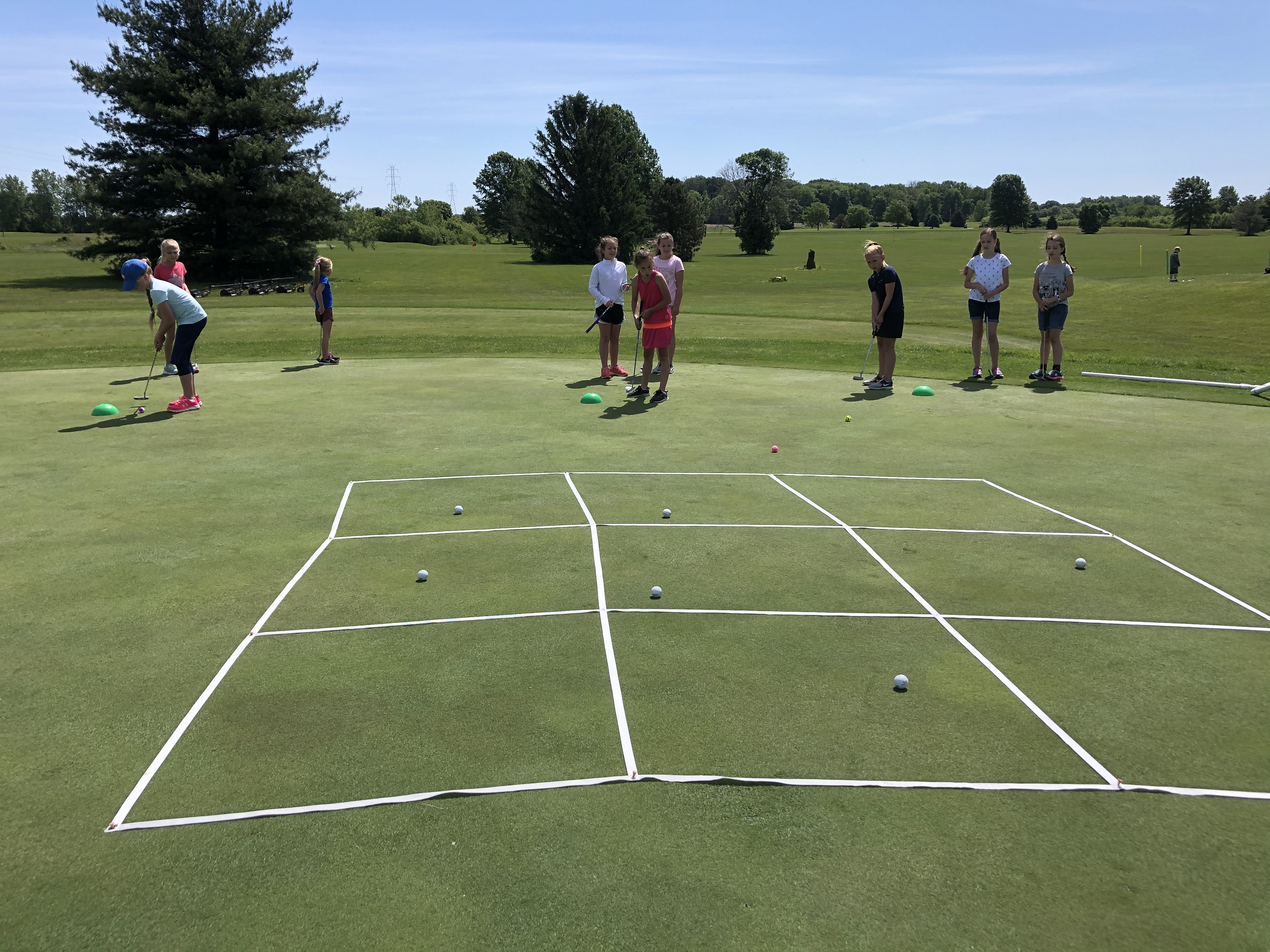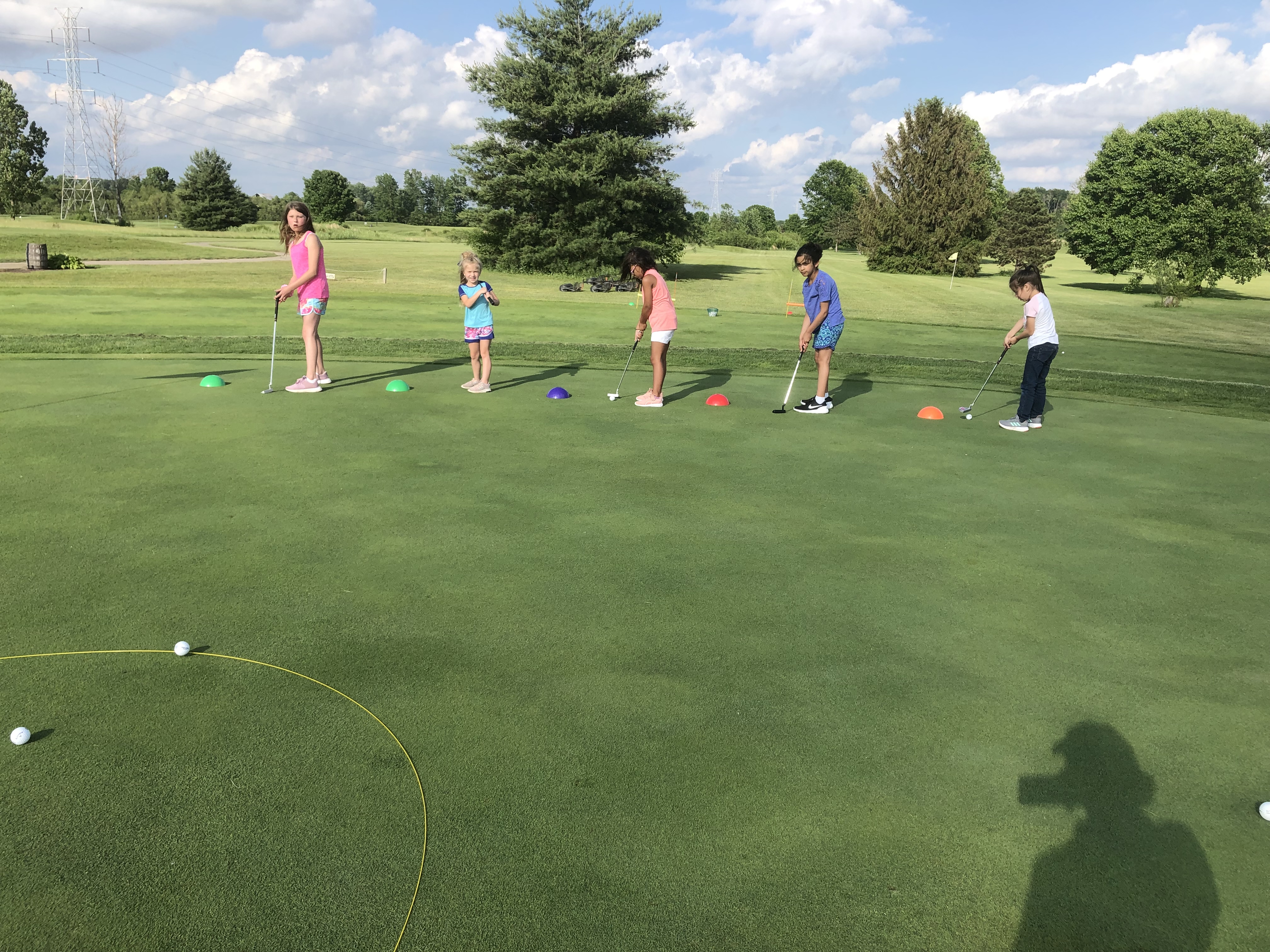 The Legends Golf Club offers a variety of programs for junior golfers to advance their game.  We offer private lessons, clinics, leagues and tournament opportunities that are designed to build confidence, develop fundamentals and technique and allow your junior golfer to develop their golf game at a pace that is good for them.
First Tee Tuesday Tiny Tot Summer Program: Open to any junior ages 4-7 years old.  REGISTER HERE FOR TINY TOT CLASS
Dates: Tuesdays June 8, 22, 29 and July 6, 13, 20.  
Time: 9-9:30am.  **NOTE TIME CHANGE FROM ORIGINAL POST**
Registration will open soon on the First Tee of Indiana website. You can also e-mail Crystal at crystal@thelegendsgolfclub.com to pre-sign up and I will get you the official registration link when it is available.
PGA Jr League Clinics:  These are open to any junior currently participating in our summer Junior League Program.  REGISTER HERE
Dates: June 29, July 6, 13, 20
Time: 2:30-3:15pm
Cost: $15/clinic. 
Registration: Sign up with Coach Crystal:  crystal@thelegendsgolfclub.com
Open Player Development Clinics:  Open to any player who wants to improve!  Targeted to the beginner/intermediate golfer.
Advanced Junior Development Short Game Clinics with Emily Kuhfeld, LPGA  
Dates: Thursday June 24th
Class 1: Girls Ages 12-16: 4:30-5:15pm. Limit 6
Class 2: Boys Ages 11-13: 5:30-6:15pm. Limit 6
Cost: $20/clinic. 
Registration: Sign up with Emily directly by emailing her at ek54golf@gmail.com or texting or calling her at 912-515-7524.
LPGA*USGA Girls Golf Clinics:  This is all about getting young girls introduced to the game of golf and getting them to have FUN at the golf course!  No experience or equipment needed.  Open to ages 4-13.  All event registration is done through the Girls Golf App.  Download the LPGA*USGA Girls Golf App, register The Legends as your facility and create a profile for yourself (as the parent) then add your children to your profile.  When we add events you can easily RSVP if it fits in your schedule!  
Dates:  Monday, June 14 6:30-7:30pm
Monday June 21 6-7pm
Monday, July 5 and 12 time tbd.
Cost: $15 per clinic.
Franklin Junior Golf Camp:  Open to any child that is entering 1st through 8th grade in the Franklin School system.  Franklin Coaches and Players will be teaching these clinics and a percentage of the registration goes towards supporting the Franklin Golf Club!
June Clinic Dates: Monday, June 21; Tuesday, June 22; Thursday, June 24.  REGISTER FOR JUNE CAMP HERE
Time: 3-5pm
July Clinic Dates: Monday, July 12; Tuesday, July 13; Thursday, July 15.  REGISTER FOR JULY CAMP HERE
Cost: $195 for a 3 clinic series (6 hours of instruction, golf balls, tees, FGC ball mark and a certificate for a 45 minute lesson with Coach Crystal Morse, PGA!). 10% discount for siblings.  Daily Option Available for $50 per day (does not include the merchandise and lesson certificate).
Limit to 50 participants!  
Registration is all done with Coach Crystal Morse: you can e-mail or call for more information: crystal@thelegendsgolfclub.com or 317-370-3100
---
PGA Jr League is the cornerstone of our Junior Player Development Programs.  If you want to learn more general information about PGA Jr League you can click here.The Legends hosts our own in-house league; meaning that all practices and matches take place here at The Legends with the exception of an occasional exhibition match with a local course.  All practices and matches take place on Monday evenings for the 13U, 17U and Fall League.
PGA Jr League Week 1 Info Sheet
PGA Jr Lg Week 2 Info/Pairings