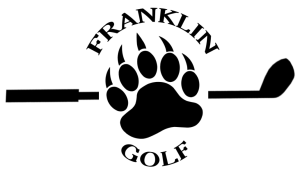 WHY SUPPORT THE FRANKLIN GOLF CLUB?
Franklin Community High School has an illustrious past in golf. The boy's and girl's teams have reached the State Finals a total of 18 times as a team. On numerous other occasions individual golfers have represented the Grizzly Cubs at the IHSAA State Finals. Our golf programs have brought much recognition to our school and community.
In order to compete at the highest level against the best teams in Indiana, we need financial resources. These are used for uniforms, equipment, travel, meals, practice rounds and anything else our coaches deem necessary to put our student athletes in a position to succeed.
The Franklin Golf Club is a 501C3 non-profit and it is overseen by the following board members. Ted Bishop, President. Crystal Morse, Treasurer. Jim Admire, Secretary. Bill Doty, FCHS Athletic Director. Dean Abplanalp, FCHS Hall of Famer. The board appreciates your continued support of the Franklin Golf Club!
For $40 you can join or renew your membership with the form attached in this newsletter. You can also stop in the golf shop at The Legends Golf Club or call 317-736-8939. All Franklin Golf Club members receive a hat or towel plus a Franklin Golf decal. THANKS FOR YOUR SUPPORT!