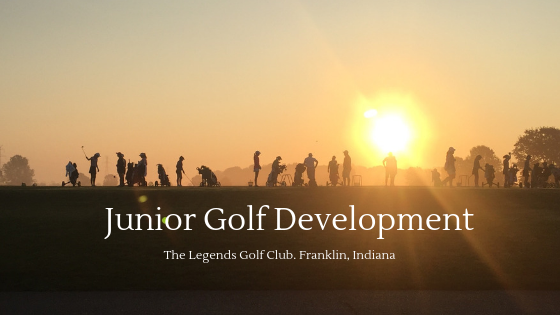 The Legends Golf Club offers a variety of programs for junior golfers to advance their game.  We offer private lessons, clinics, leagues and tournament opportunities that are designed to build confidence, develop fundamentals and technique and allow your junior golfer to develop their golf game at a pace that is good for them.
---
Junior Golf 2020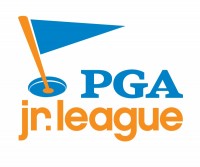 The Legends strives to offer one of the most comprehensive junior golf programs on the south side of Indianapolis.  We offer Private Instruction, Group Clinics, First Tee Programs and Leagues for all ages.
PGA Jr League is the cornerstone of our Junior Player Development Programs.  If you want to learn more general information about PGA Jr League you can click here.
The Legends hosts our own in-house league; meaning that all practices and matches take place here at The Legends with the exception of an occasional exhibition match with a local course.  All practices and matches take place on Monday evenings for the 13U, 17U and Fall League.
REGISTRATION OPENS FEBRUARY 3!!
Leagues:
* PGA Jr League 13U (ages 7-13): $200 per player. Registration opens first to previous participants then will open to the general public until our 56 player limit is filled. Monday Evenings starting in May. Three pre-season practices and six matches will be played.
*PGA Jr League 17U (ages 14-17): $200 per player.  This will run in conjunction with the 13U League and play will be conducted in a match play format.  Great for all skill levels!
*PGA Jr League 6U (ages 6&under): $185 per player.  This is a FUN intro to the game for youngsters.  This will be on Tuesday evenings starting in May; 3 practices and 4 matches.  Matches will be 3 holes on the Par 3 course from 25 or 50 yards and parents are required to caddy and help during matches!
*Johnson County Summer League: This is a co-ed league for Middle School and High School Players that is ran in an individual stroke play format to closely resemble school golf.  Middle Schoolers will play 6 Holes, High Schoolers will play 9 Holes. League will run June-July; sign up and pay only for the weeks you can play.

Click here to learn more about our current First Tee Programs.
For questions about Junior Golf at The Legends, contact Crystal Morse, PGA at crystal@thelegendsgolfclub.com or call her at 317-370-3100.